I, Me Aur Main is set to release within the next month, and I am definitely looking forward to it! John Abraham, Chitrangada Singh, and Prachi Desai all in one movie sounds pretty good to me! The music just came out, soooo here's my review!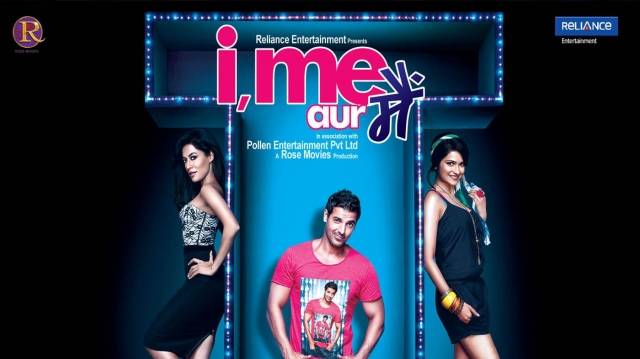 Capuchino
: The first thing I thought of when I saw the title of this song was "what is up with the spelling here?" The second was "hmm sounds like Hum Toh Hain Cappuccino from Kya Super Kool Hain Hum." Well I still have no clue why the spelling is so random, but the song sounds nothing like the KSKHH song. This is the title song of the movie, and is pretty catchy. I really like the instrumentals here, which include kind of an Irish feel. I can't wait to see the picturization here.
Naa Jaane
: This is a remix of the original Sridevi and Sunny Deol song Na Jaane Kahaan Se Aayi Hai. I like the original song, so I liked this song as well. I know a lot of people are against all the old songs being remixed, but I think it's cool!
Saajna
: Sounds like the typical sad song every love story requires. As always with such songs, I like this song too.
Saajna (Unplugged)
: This version has much, much more impact than the original. The music accentuates the lyrics and makes it sound beautiful.
Meri Jaaniye
: Every love story needs a love song. This is I, Me Aur Main's. It's sweet, sugary, soft with a beat, and basically everything the typical love song has.
Nasha Nasha
: The intro music reminded me of Rani Tu Main Raja from Son of Sardaar, but
the tune changed completely after that. Overall the song is okay...the Hinglish used in this is kind of overdone, but I'm sure it'll catch on.
Darbadar
: This is a Sufi number. It could have been better, in my opinion, but it's not bad.
Overall, I liked the album a lot; it's the complete rom-com music package. I think my favorites are probably Saajna (Unplugged), Capuchino, Naa Jaane, and Meri Jaaniye. I'd definitely recommend checking it out!